In my feeble attempt to revive this blog, let me update about the goings-on in the past couple of weeks so that I don't forget what I've been doing (in case my old brain decides to forget them unwittingly). I'll get to the subject that the title alludes to in a bit.
Last Thursday-Friday (9 Oct) - The GE Women's Network Annual Summit 2014, where I was emcee for the day (my main responsibility was to introduce speakers/panelist as well as to facilitate the flow of event for the day.) I must say that it really is a little nerve-wrecking to be the one responsible to inform the audience of the background of such high-achieving people who have taken the time to come and spend their time with us. I feel like I was just reading from paper (which is pretty much what I did LOL) and didn't do their background justice (I lacked inflections and worse, I didn't bother to memorise their achievements, but to my defense some of their achievements are too long to say in one breath LOL). But anyway, the main focus lies on the speakers so, I hope my emcee-ing was average, at least.
And then at night was the one where I could let my hair down a little (day time events are always so formal) as it was the gala dinner of the summit, with the theme of "Celebrating 1920s glamour" - think 'Great Gatsby' style dresses, headpieces and accessories. Again, I was volunteered (the irony) to be emcee for the night, along with 3 other people (Tracy, Pei Wen and the one and only Iskandar) and I think I was more in my element at night as I didn't have to be formal in the least bit. We split our jobs and the games were received pretty well by the crowd if I do say so myself. We had 1920s trivia quiz, a Charleston dance-off, a best-dressed runway and a live band. I hope it wasn't too bland. I received some nice compliments from people saying that my emcee-ing was good. So encouraging, thank you all.
Here's a photo of me in my 1920s outfit (I rented it for RM100 from Century Fiesta)
Not too shabby, eh? I think I looked like I came straight from the 20s LOLOLOL (perasannya). But honestly, if I wasn't the emcee, i think I would have been one of the nominated for Best Dressed of the night. I wouldn't mind parading like I'm Heidi Klum or Cindy Crawford because the prize was a one-night stay with breakfast at the Majestic Hotel KL (which was where our event was held). But I guess it would be a conflict of interest (not sure how that works but oh well) if I had won. LOL. Oh well, there's always next year to be a participant and not an emcee, LOL!
The next day was the MasterChef challenge which I didn't particularly feel engaged because I don't cook very well and I was damn tired from two days of having less than 5 hours of sleep -_-"
But who knew that cooking Thai food is actually not too hard? now i know how to make this (Red Rubies):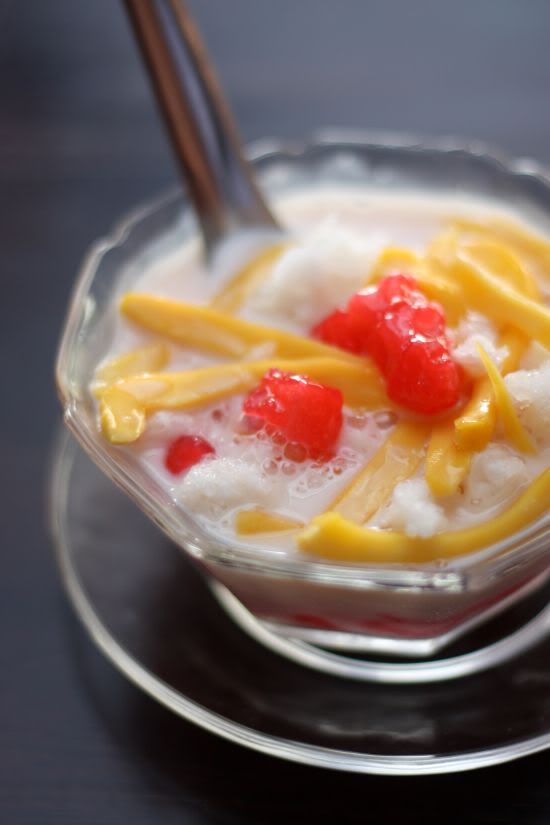 It's incredibly easy!!! One day, I'll probably try it out myself (no promises, but one day..)
That very afternoon after the GE Women's event was over, I was volunteered (yet again) to participate in a competition on how to best remember a new set of GE Beliefs that was being rolled out of late. I was so stressed out because I can't not participate ( I was asked by the HR manager herself) because then it would look bad. But thankfully for awesome GEMP-ers Awatif and Cheok, we managed to put something together in the form of a video presentation. It employed the use of irritating sounds/music and peculiar imagery woven together to make a video that is memorable (in a strange way). Since there were only 4 group participants in total, every group got a prize (I must thank the CLO for making it happen this way also LOL), RM500 Hilton food vouchers yo! Shared among group members of course ;)
So the first thing I won was that RM500 voucher at any restaurant in Hilton (group)
The second thing I won was the 'Caption that GE Photo' contest which was circulated earlier last month through emails, which had an attached photo and all you had to do to participate is to caption what you understand about the photo in 15 words or less.
*rubs palms* this is my time to practise writing copy!
Copywriting is such an art I wish I can spend more time in. Well... what better way to do that than to
try your hand at writing competitions like these!
And with that, I landed myself with RM200 worth of MPH vouchers. much happy!
So the second thing I won was a set of vouchers worth RM200 in total. Off to buy books yay!