No expectatations, no disappointments.
You don't expect anything, you won't be disappointed by anything. Simple as that.
It's kind of like opening a present. You hope so hard that you'll open up to a cute tote bag or fabulous sneakers you've secretly been admiring everytime you went shopping with your parents and thought somehow, they
finally
got the hint, only to open it and find that it's, well,
not
that.
As much as you told yourself that you it just can't be what you hoped it would be, you're one way or another, disappointed.
But you say thanks for the gift anyhow. It's only polite. And your parents smile knowing that they got you the perfect gift.
Or like in an examination.You studied well and hard for an exam. You sit for it. You confidently feel that to you the test was a piece of cake and without a doubt, will pass with flying colours. You shrug off any conversations which aim to discuss what you answered and what were the correct answers. When the test results finally come back, you take it back while in your head you say "Oh, another A" only to look down and find out it was a (gasps) B.
You smile weakly and say "Yeah, I saw this coming."
(I'm speaking from this year's Christmas present-opening or exams. Oh, NO.)
Of course I've been disappointed plenty of times from past failures(non exam-related) and misfortunate events.
It is times like these that you learn from and tell yourself not to repeat those mistakes.
But then it seems easier too fall into a relapse than come to terms with trying to be better.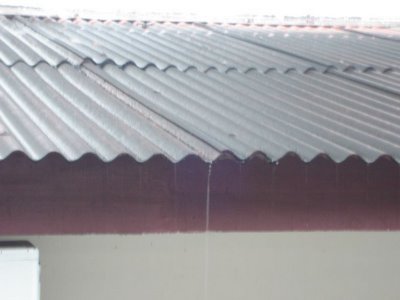 I know that with everything you do, expectation comes easily with it. It's something that's inherent. But like everything else, you can
learn
to overcome it.
Think Buddhist monks who defy normal human capabilities by stumping a panel of researchers with their amazing feat of emanating heat from their very bodies to dry dampened towels on their backs while sitting out in the cold snow, half-naked.
That IS physically more demanding, but with practise comes perfection.
Maybe you say that when you expect something, you are in a way motivating yourself to go further and achieve just that. Like you expect yourself to be a millionaire by the age of 30 and you want to make it a personal challenge. After several years when you do hit the 30th mark, only to find yourself in a mediocre monetary state, sure, that
wasn't
disappointing.
Maybe I'm taking the cynical approach to saying that expectations can be just another road to utter diappointment, but I'm not saying entirely that we shouldn't expect at all.
Ok, take presents.
Expect a camel, and open, walla! A Mendoza haversack. Hey, that wasn't bad at all.
And in exams. Ok, maybe I can pull a D.
Papers returned, Yay! A B!!!
So expect the absolute worse, or something totally absurd if you can't help not expecting anything.
Then again, it's really stupid if you didn't study at all and expect to score something you don't deserve. And even if you did expect for the grades you did get, and be totally discontented, do take the effort to change that mindset. (Somehow, this relates mostly to exams, and I'm speaking for myself too.)
I'm not implying either that whatever it is you do, you will always end up in a disappointing situation.
No, not at all.
It's just that, I refuse to let myself be disappointed because of my own doing or other people's for that matter. The only solution to that would be to just, think blandly, expect nothing, not least or most. Nothing.
So, just do whatever it is you have to in a certain situation without compromising your values and personality and just being the best person you can be and get it over and done with, without the need to have something in the end. (Yeah, like anyone listens. )
I guess that I've always been thinking about possibilities - that never happen.
Or maybe my sleep-repressed brain cells are just igniting this urge to be jaundiced.
I guess maybe I AM disappointed.